You asked for a deeper dive...
Welcome to the Temple invites you to embark on a journey of profound self-discovery, transformation, and healing. We are going to explore the areas outside of our comfort zone, bravely pressing on the edges of what is possible! The Woo You program offers bi-weekly classes that delve into the mystical, the esoteric, the off-the-beaten-path practices that will stretch you in new and exciting ways! Led by a new facilitator each week who brings their unique perspective and experiences to the table.
Annie, our skilled host and guide, creates a safe and nurturing space for you to explore the depths of your soul and awaken your inner wisdom. Each class is carefully curated to offer a transformative experience that will leave you feeling expanded, empowered, inspired, and connected to your true self.
Our classes cover a wide range of topics, including ritual work, trauma healing, art therapy, elixir making and so much more. Our facilitators are experts in their field and offer a potent combination of theory and practice to help you deepen your understanding and integrate your learnings into your daily life.
Learn more about fall facilitators!
The Woo You
Fall Facilitators
Meet the incredible beings who will be leading you in your journey to get curious about yourself. 
Steph Howie - Sept 6th
 
Human Design
Align to your Design - An Introduction to Human Design & Being Authentically You.
- Exploring the introduction to human design & your chart. Have you ever felt like you don't fit in? Almost as though the world wasn't designed for you? Or that you should be "doing" more with your life? That you have a greater purpose not yet uncovered?
 We will uncover what you already innately know to be true about yourself. It's time to allow the authentic pieces of you to come out.

Steph is a Subconscious Life Coach, Paradigm Shifting, Accountability, Emotional Awareness, Human Design & Healing - Guide! She is a Certified Subconscious Reprogramming Practitioner, Life Coach, Communication Guide & Métis Shamanic Practitioner in Training.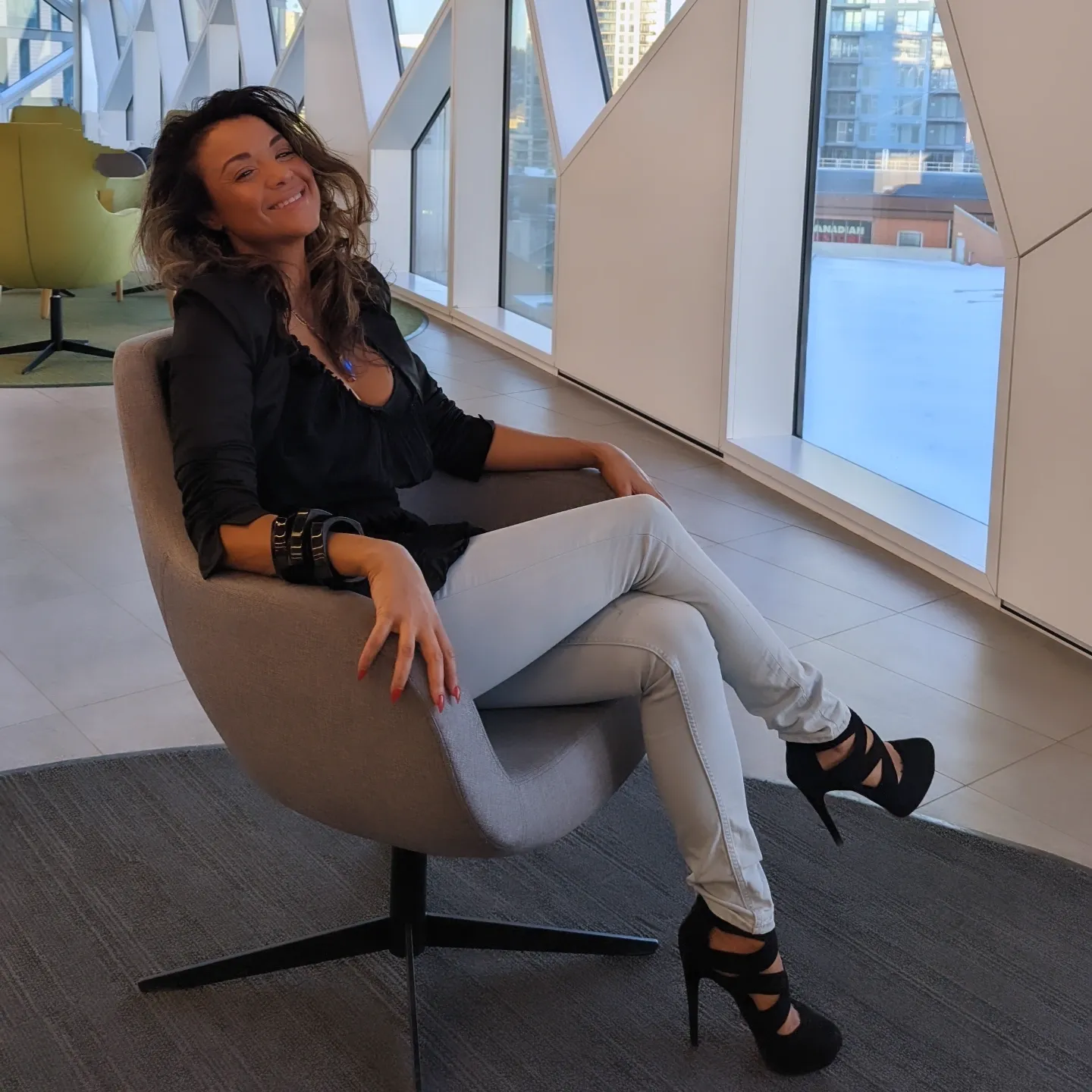 Tai-Monique - Oct 11th
 
Illuminating Alchemy
In this sacred 2hr container with the Woo You community, I am honored to guide you through a transformational process using key codes to connect you deeper to your sense of self-worth, personal power for inner illumination and liberation.

Creatress of Shakti, The Feminine Frequency, Co-founder of Sacred Awakenings & Bestselling author of 'I Am A Brilliant Woman' (vol.3) Tai-Monique Sophia's sacred mission is to inspire, empower & support women to reclaim their inner sovereignty, feminine intuitive wisdom & create a spirit rich life filled with vitality - embodying the mind, body, skin & spirit connection.

Kolby Andrade - Nov 8th
 
Inner Child Healing
Embark on a magical and playful journey of self-discovery and healing as we delve into the depths of our inner world to reconnect with our inner child. This workshop is designed to guide you on a transformative path of healing, nurturing, and childlike wonder. Expect to spark the innocence, playfulness, and joy that reside within your heart and soul.

Kolby is a Social Worker, Therapist, Reiki Master Teacher, Inner Child Healer, and dreamy intuitive. Born and raised in Massachusetts, USA, Kolby discovered her intuitive gifts at a young age. Kolby quickly learned that she could tune into the emotions and energies of others, and found solace in helping others heal themselves.
Dawn Balash - Dec 6th
 
Inner Child Healing
To deliberately create the life that you desire, you must be open and willing to uncover the resistance and release the blocks that hold you back. In this breathwork and Akashic clearing ceremony, Dawn will guide you through your breathe to open up the space for your body to heal from the root of one (or more) of your most impactful belief systems that you've been carrying in this lifetime (and likely for many lifetimes), which has not really ever served you.
Dawn is the Luminous Soul Coach. She is an Akashic Visionary, combining her background in psychology, NLP, ancestral healing through the Akashic Records and deep wisdom of energetic and spiritual principles, Dawn's Soul's Purpose is to Inspire and empower others to remember who they are so they can create a life of full of passion, deep, meaningful soul connections and time freedom to share with those they love.
Galina Schell - Jan 3rd
 
Integration
We will be diving in to what it means to Integrate. Everyone seems to be talking about it, but nobody really has any idea what it means.
I will talk about different ways that one can integrate their experiences and how important it is to focus on this aspect of healing and growth.
Galina is a Trauma Informed modern-day Medicine Woman, Spiritual Teacher,
Facilitator and Coach. In simpler terms - she is a professional space holder. Galina is educated in the areas of Plant Medicine, Neuro Linguistic Programming, Spirituality, Conscious Connected Breathwork, Meditation, Somatic Therapy, Yoga and Sound Therapy.
Amber Courtney -Feb 28th
 
Quantum Leap Development
In this class we are going to be diving into and breaking down the concept of the 3D matrix and how we can be better equipped through knowledge and different practices to break free from the current structures and timelines taking place within our body and out external life. We will be focusing on DNA restoration, Cosmic structure and the quantum hologram of reality. All of this is going to take you through a journey of deeper awakening into the ways we need to be looking at our spiritual development to reach higher levels within your ascension journey.
Amber is a multidimensional healing facilitator and new earth ascension wayshower.  With a passion for leading and guiding individuals through their healing, her goal is always to create a safe and comfortable environment for her clients to eliminate the root cause of a problem one may be experiencing. 
Lezley Jones - April 24th
 
Elixir Creation

Lezley is going to show you how to brew up your very own ElderberryPLUS syrup and how to create a natural vitmain supplement using Sea moss. We will chat about the wonderful health benefits of each and look at funs ways to incorporate each into your daily health regimen.
Lezley has an ancestral passion and a deep knowing for creating unique, plant based, all natural concoctions to make our bodies feel great! She believes with all her heart and soul that our bodies will heal themselves if we give them what they need. High vibrational plant medicine is so important to healing all aspects of our human mind, body and soul. She is a medical intuitive and a soul healer. Lezley empowers people to heal themselves and one of the quickest and easiest ways is by feeding our mind and body high vibrational, natural medicines.
Your Host - Annie Marie
Annie has a great passion for creating safe and sacred spaces within which to explore, heal and expand. She is committed to bringing you high-quality programming, collaborating with experts from around the globe!
These Classes are in the Library!
Our Summer Series was legitimately spectacular. These are classes that I will return to again and again for their potent journeys, skillful creative direction and profound insights. Get full access to the entire Woo You library so you can come back to your favorites and never worry about missing a LIVE event! CLICK HERE to purchase. If you would prefer to just drop into an occasional LIVE class for free, scroll down and get on the mailing list to register for email updates and Zoom links!
Caroline Stewart
Weaving the Dream: A Journey into the Hidden Realms 
Dream chaser, adventure seeker, teacher, student, lover of the quiet. Caroline is all about sitting with it, writing about it, and practicing before she preaches. Caroline is a Soul Activist and Guide of Nourishing practices.
In this experiential session, we will be going on a Dream Journey into the Hidden Realms. You will touch spaces in the Dream that have been calling to you and asking to be woven into your waking life.
Jenn Seniuk 
Celebrating Your Yoni 
Jenn Seniuk is an Art Therapist, Certified Canadian Counsellor, Angelic Reiki Practitioner, Women's Circle Facilitator, Shamanic Womb Healer and Podcast Host. 

This workshop will be exploring your relationship to your yoni; how do you speak to it, what you think about it, how do you celebrate it? In this guided class, you will use a variety of art materials to make a piece of art that resembles your yoni.
Kyla Videsjorden
Crystal Gridding 101 
Kyla is the owner and creator behind Sage Stone Malas. Kyla has loved crystals since she was kid, her pockets always filled with stones. Getting to work with crystal energy daily is a dream come true, and she loves sharing this passion with others!
In our class with Kyla, we will be learning what a crystal grid is, how to set one and how to use it in your practice. We will explore using crystals to create energetic teams and how incorporating sacred geometry will ramp up the power of your grids!
Taara Rose
 Pleasure Ritual Introduction
A sex educator, podcaster, and certified somatic sex educator, Taara is on a mission to help people discover their authentic sexual selves. With a passion for supporting individuals to embody consent and boundaries in their bodies, Taara provides non-judgmental sexual education to all who seek it.
Through somatic inquiry, movement, breathwork, and intention setting, Tara will create a conscious shift in the way we perceive our surroundings. We will explore ways to find pleasure in the present moment, without needing to change our circumstances or wait for the perfect moment. 
Prairie and Moon
 Spells and Rituals for a Modern Witch
Marina & Renata are the two sisters who make up Prairie & Moon. Marina is a connector - of places, times, and most importantly people; Renata is the eternal student and teacher. Together, they facilitate moon circles and workshops dedicated to empower individuals to find their inner Wild Wo|Mxn.
Everyone has the innate ability to tap into their inner witch, manifesting exactly what they need to feel joy in every aspect of their lives. In this workshop, Renata and Marina will share some simple rituals for inviting in the life of your dreams! Together, they will be guiding the experience in creating a Money Jar, a Cinnamon Abundance Spell and a Ritual Bath! 
Maria De Luna
Awaken the Abundance of Your Ancestors
Maria De Luna is an Ancestral Witch and Spiritual Tech Queen, She guides women into her world by connecting them to their lineage and past lives with deep healing of their eternal wounds. She assists with Ancestral readings and business movements to truly lead your business into the heart of all that you are.

Maria will open the akasha, linking you to your deep connection to your ancestors. Maria will assist you in developing this relationship, calling on your ancestors for support and activating the dormant potential gifted to you by these beings. 
Amanda Blaire
 Trauma Healing Ceremony
Amanda is a Spiritual Life Coach who focuses on turning moments of trauma and pain into transformational moments of purpose and growth. She helps others overcome their blocks and move toward wholeness, authenticity, and purpose.
During this transformational event you will be guided through a grounding intention setting candle ceremony, a guided meditation, and divine connection to help you release the traumas you have experienced - no matter how big or small they may seem. 
Abbey Daw
Breathwork Experience

Abbey Daw has been teaching mindfulness for over 20 years.  Abbey is also a best selling author with the anthology, "Step into your brilliant purpose," that was published in 2021. She is currently the founder of Magik which empowers women to embody their light and live their purposes through her transformational and intuitive breath and meditation courses. 
Abbey will be leading us in a profound breath, meditation and manifestation experience, geared to re-align us to our happiest life, heal wounds and call in our dreams! Be careful what you wish for, because you just might get it!!
Your Host - Annie Marie
Annie has a great passion for creating safe and sacred spaces within which to explore, heal and expand. She is committed to bringing you high-quality programming, collaborating with experts from around the globe!
The Community Vibe
Join our community of like-minded individuals who are committed to their personal growth and spiritual evolution. Our programs are designed to meet you where you are on your journey and support you in moving towards your highest potential. Whether you're a seasoned spiritual seeker or new to the world of self-development, Welcome to the Temple is the perfect place for you.
Don't wait any longer to start your transformational journey. Join us today and experience the power of the mystical and the woo-woo for yourself.
" Before I joined Welcome to the Temple I was unsure about so many things and on so many levels. However with the vast array of collaborators that were apart of the Welcome to the Temple community, I found out a lot about myself, things I never knew existed. I feel more in control of my life, more empowered. I feel that I have opened a new chapter in my life that I'm excited about. I'm so grateful to Annie and the Temple Community for this beautiful experience."
Allison G.
"Welcome to the Temple is a connective space directly tuned into the divine source. It's a glimpse into many healing channels and a link to work with incredible people while being surrounded by your community."
Chasity P.
Purchase the entire library!
Receive full access to all past and future classes! Return to the journeys you love and never have FOMO if you miss a class!
Or... Get on Our Mailing List 
You can drop into any Woo You Class for FREE! Make sure you are signed up to our mailing list to be notified of the dates and provided with the Zoom link!
What happens if I miss a class?
Can I share course info with a friend?
Do you have any incentives if I refer a friend?